Plumbing Services Whangarei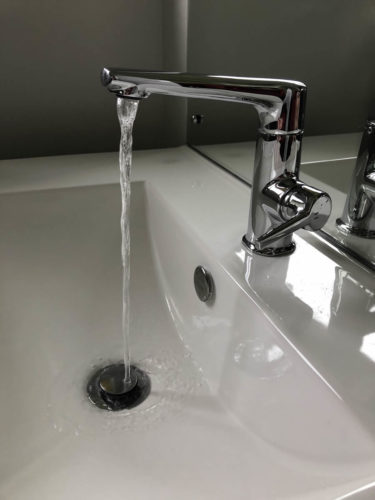 When you are after quality workmanship and reliable service look no further than PGD Solutions for your plumbing needs. There is no job too small here at PGD Solutions Ltd and we offer a range of both residential and commercial plumbing services in the Whangarei and Northland region.
We suggest regular inspections and servicing on the plumbing of your business and home on an annual basis, this will help avoid unnecessary and expensive repairs, as well as maintaining its condition and keeping it in its best working function. Here at PGD Solutions we can put you into our regular maintenance schedule and send out an annual reminder for when your next inspection is due so you don't need to remember.
Here at PGD Solutions, our plumbing services include (but are not limited to):
Residential and Commercial Plumbing
New Builds
Renovations (Residential and Commercial)
Maintenance Plumbing (Residential and Commercial)
Water Heating
Heat pump water heaters
Replacing Your Hot Water Cylinder
When your hot water cylinder starts to wear down, replacing it swiftly is important. Most hot water cylinders last 10-40 years. Learning how to recognize the signs of a cylinder that is breaking down is essential.
As the mechanisms that are central to your home's hot water supply, hot water cylinders are essential for living comfortably. Most hot water cylinders last for 10-40 years. Once your cylinder starts to get old, it will begin showing signs of degradation. Knowing when to replace your cylinder can keep your home safe and running smoothly.
How Do You Know When to Replace a Hot Water Cylinder?
There are some key signs that will let you know when to replace a hot water cylinder. While some indicate that yours is simply going bad, others are a sign that you need to replace it ASAP:
It is leaking water
When your hot water cylinder starts to leak water, there is a chance you need to replace it ASAP. It could be leaking due to uncontrolled thermal expansion, which may then cause it to explode.
Changes in water temperature
If your hot water cylinder begins to produce limited hot water or no hot water at all, it may be due to sediment. If this is the case, it will most likely fail to work altogether soon.
Strange banging noises
When your cylinder begins to make banging noises, it is probably because the valves are starting to fail.
The bottom of the tank is corroding
As hot water cylinders corrode from the inside out, this is a sure sign that the inside is corroded too. When this is the case, you need to replace it ASAP.
Your water is cloudy
When the water leaving your tank begins to cloud, it may be because of your hot water cylinder. It is best to call a plumber to check what the cause is.
The cylinder is heating slowly
If it takes longer than usual for the cylinder to heat water, it is probably failing.
Hot Water Cylinder Options
There are many different types of hot water cylinder out there. Ultimately, the one you choose will depend on how much space you have to fit it. Your plumber will advise you further on this, but it doesn't hurt to know what is available:
Header tank vented systems: These cylinders are low-maintenance due to the reduced number of parts, but also have the potential to cause airlocks.
Valve vented cylinder: As the name suggests, water will only enter the cylinder when the hot water tap is turned on. This can save energy, but can also lead to fluctuations in water pressure.
Medium pressure cylinders: The water pressure is better than the two cylinders above (which are both low pressure), but you are limited when it comes to the taps you can choose.
Mains pressure cylinders: Mains pressure cylinders are most commonly used in new homes. Although they suit most tap types and have better insulation, they can be expensive to repair.
When you replace your hot water cylinder, you should also talk to your plumber about a tempering valve. A tempering valve mixes cold water in with hot water automatically, ensuring it does not exceed a set temperature. While this will make the installation slightly more expensive, it is worth bearing the safety benefits in mind. An adult exposed to 65 degree Celsius water will take 1 second to develop a full-thickness burn, and a child will take 0.5 seconds. With regards to 55-degree-Celsius burn, it takes adults 22 seconds and children 10 seconds to develop full-thickness burns.
Replacing a hot water cylinder is not an everyday DIY task, which means it makes sense to contact a professional. When yours starts to show signs of degradation, a swift replacement can save you money and return life to normality.